November 17, 2022
12:00 – 23:00
Kollektivet, Ågatan 55
Linköping, Sweden
LiU Game Conference is an annual conference about computer games and digital experiences. During an intense afternoon we explore trends in digital entertainment with games industry professionals and studios from all over the world.
We made this conference possible 
Linköping university founded LIUGC twelve years ago to inspire students to learn about games development. Today we are a network of organisations making the conference come true.
Everyone is warm welcome!
The exhibitions are open and free for everyone. Don't forget to sign up for a free ticket to enter.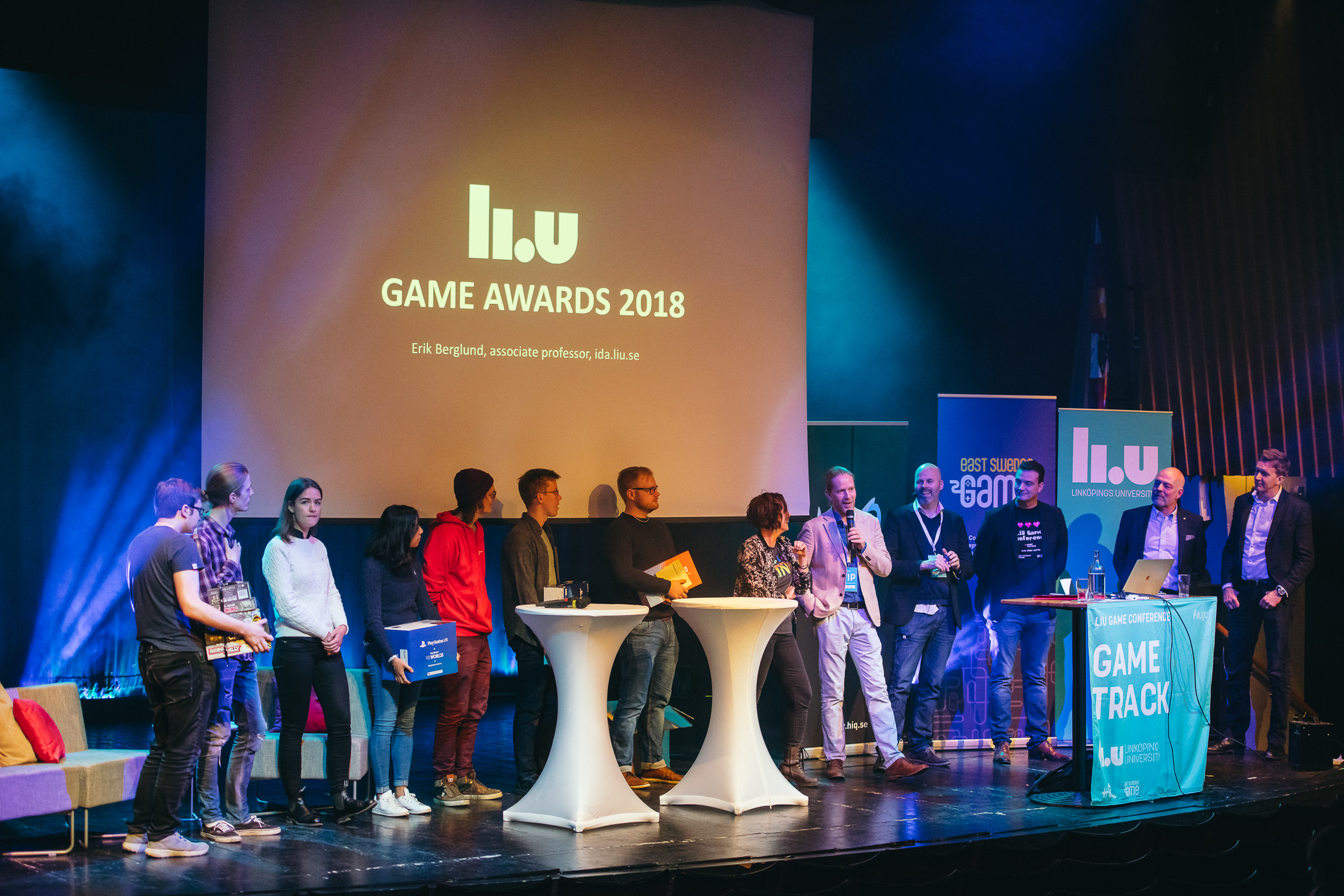 LiU Game Awards
Don't miss the thrilling finals of the annual student games development competition at Linköping University. (Ticket required)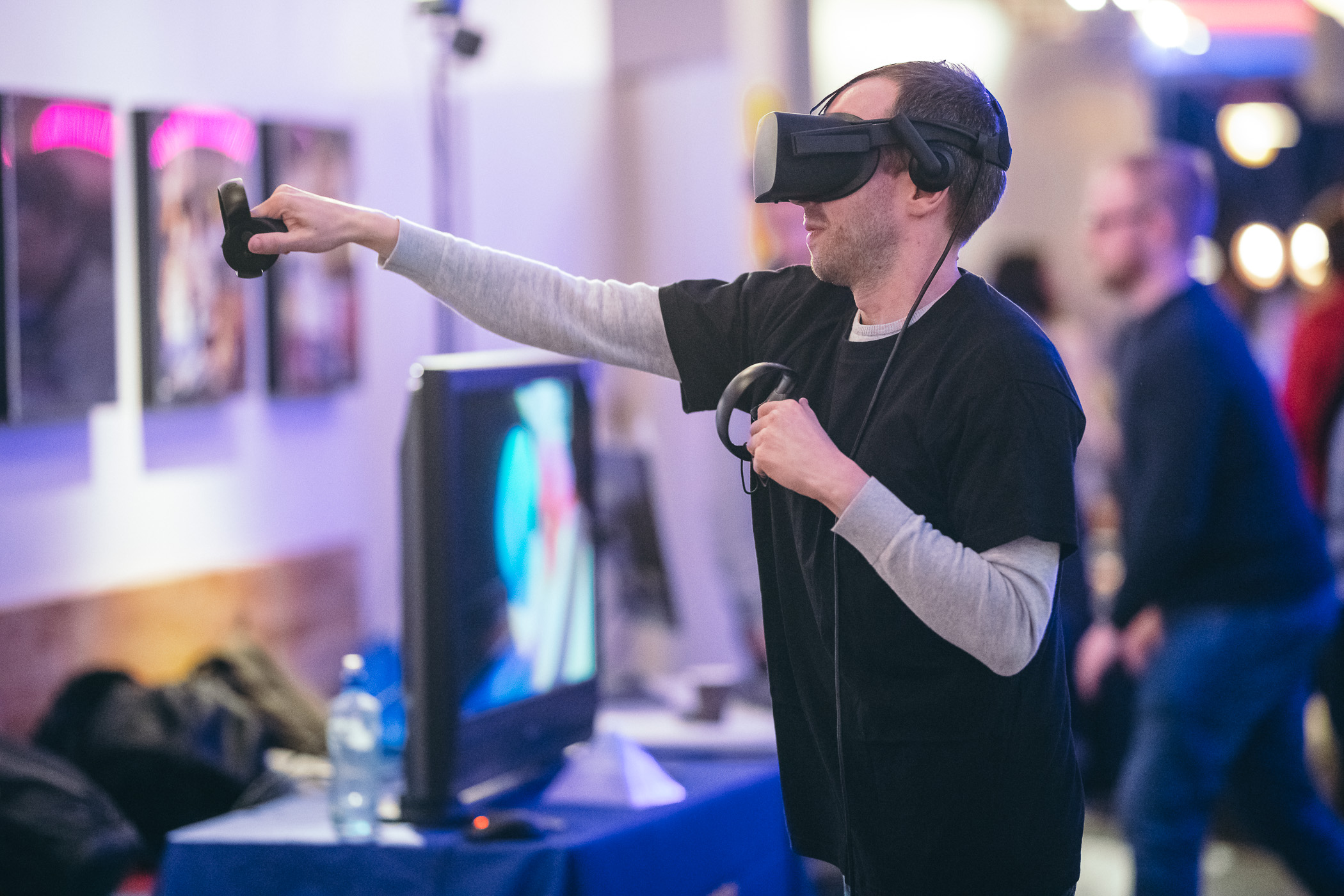 Indie Game Exhibition
Meet game studios and play games in development from East Sweden Game, students at Linköping University and Valla Game Education.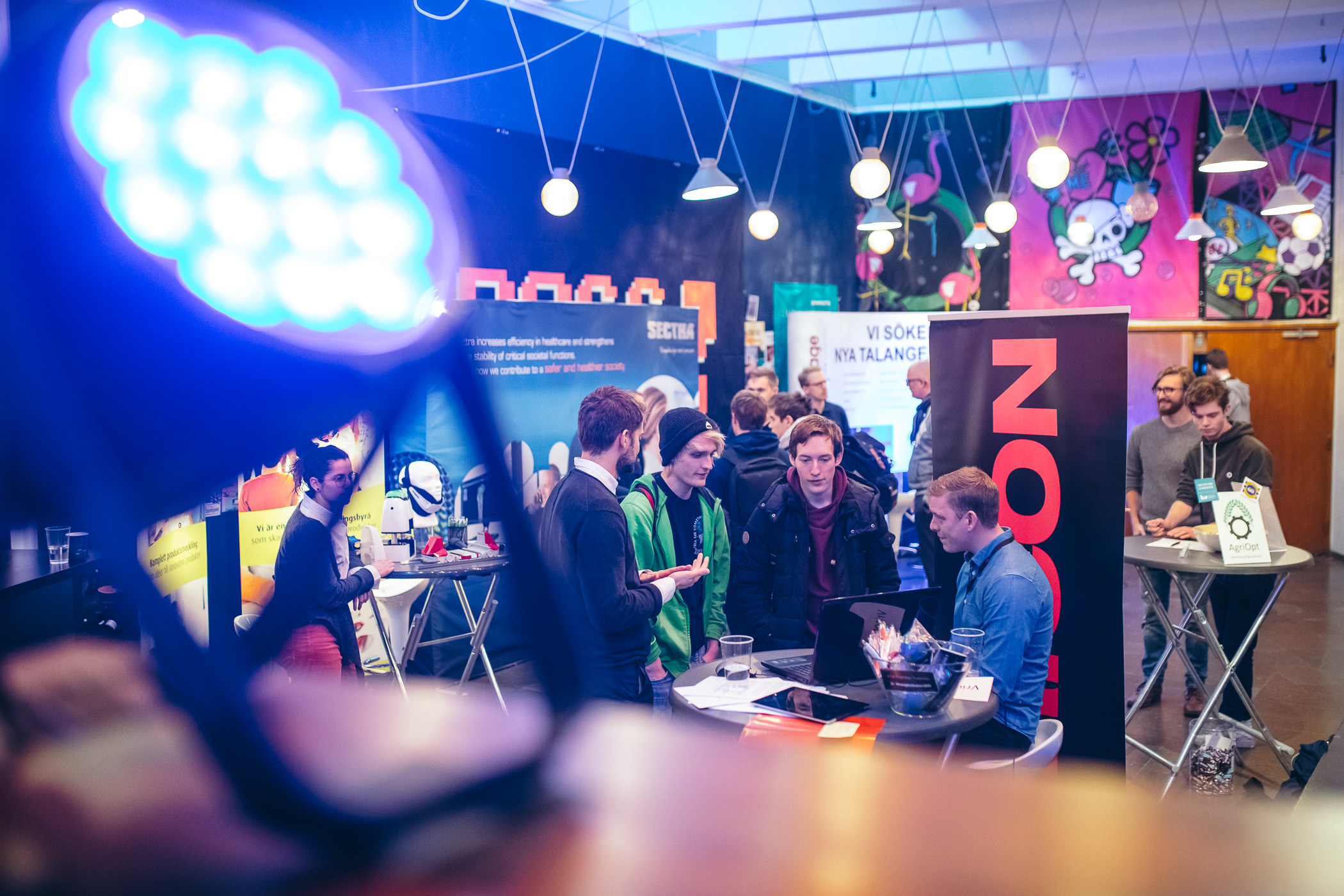 Company Exhibition
Meet innovative companies from the region, expand your network and learn why you should work with them.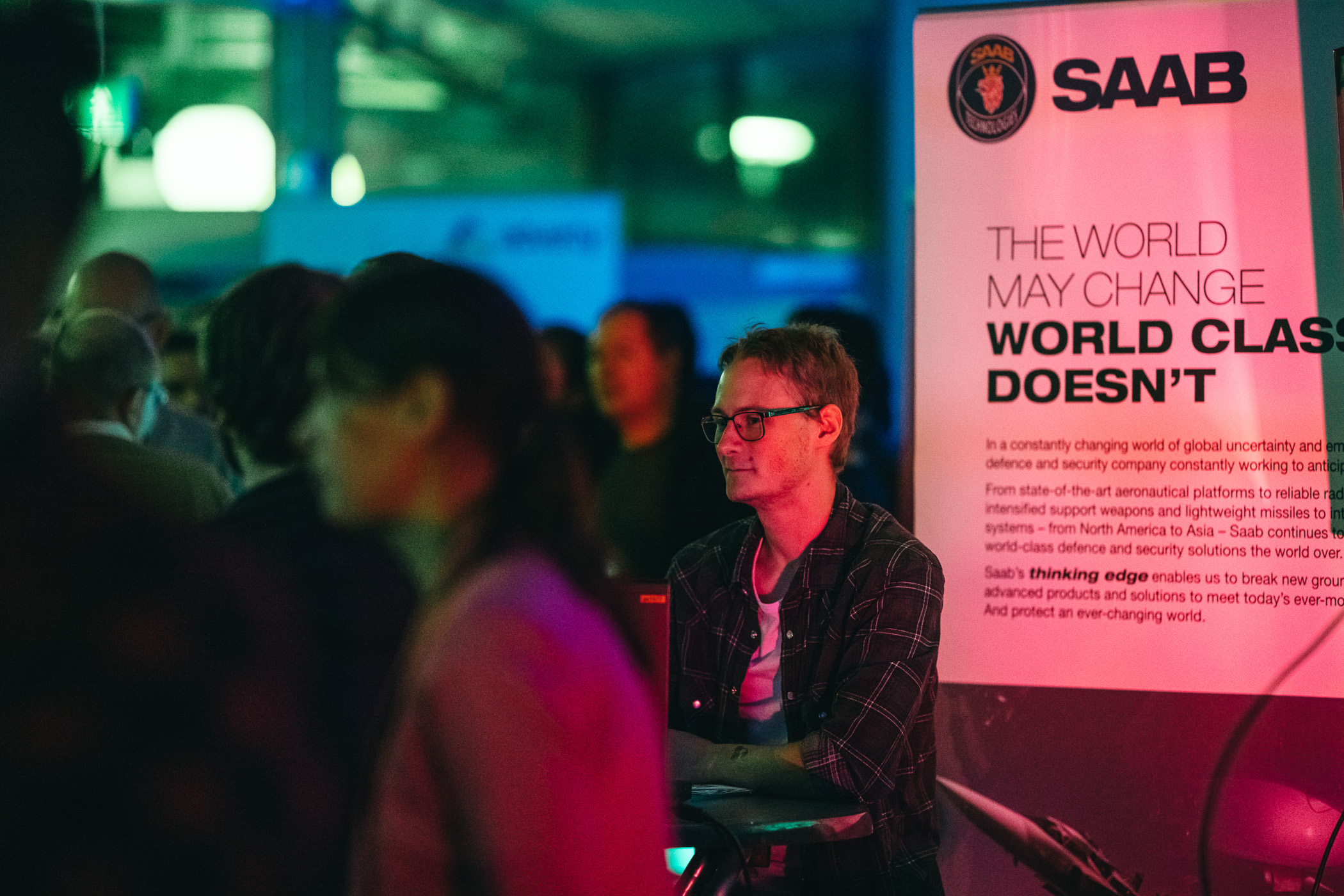 Industry Talks by HiQ
Established companies share how they work with game technology to leverage their business. Presented by HiQ. (Ticket required)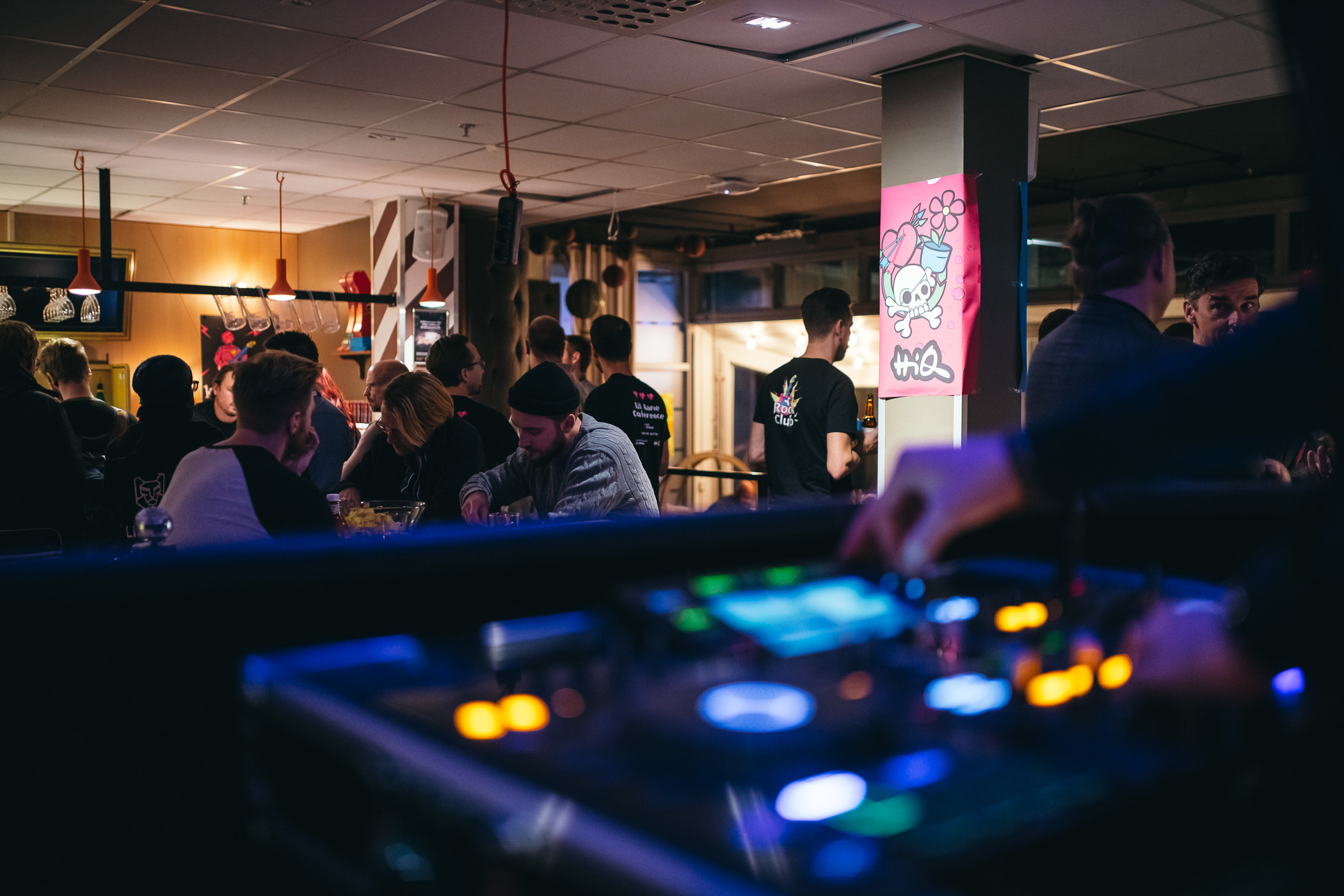 Food & Drinks
The restaurant and bar is open all day long. Here you find lunch, coffee, beer, drinks and snacks. Join the afterparty in the evening.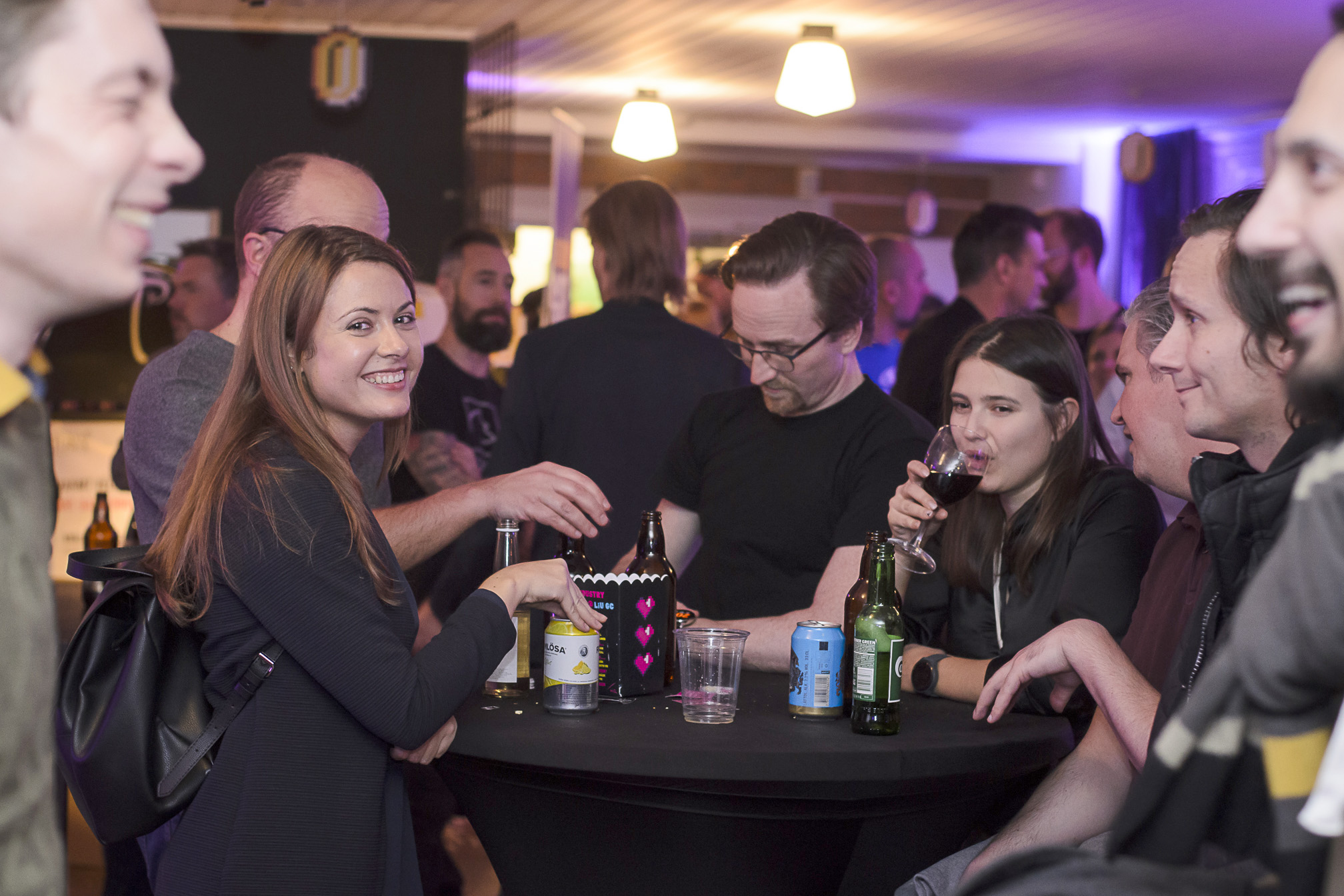 Afterwork & Mingle by HiQ
A conference is not complete without a mingle. Meet game developers, speakers, investors, publishers, students, enthusiasts and people from the industry.
Visiting address
Kårhuset Kollektivet
Ågatan 55
582 22 Linköping
On Ågatan 55 you find "Kårhuset Kollektivet" – in the middle of Linköping city. Here you find a conference venue, a pub & restaurant and plenty of room for mingle and great meetings.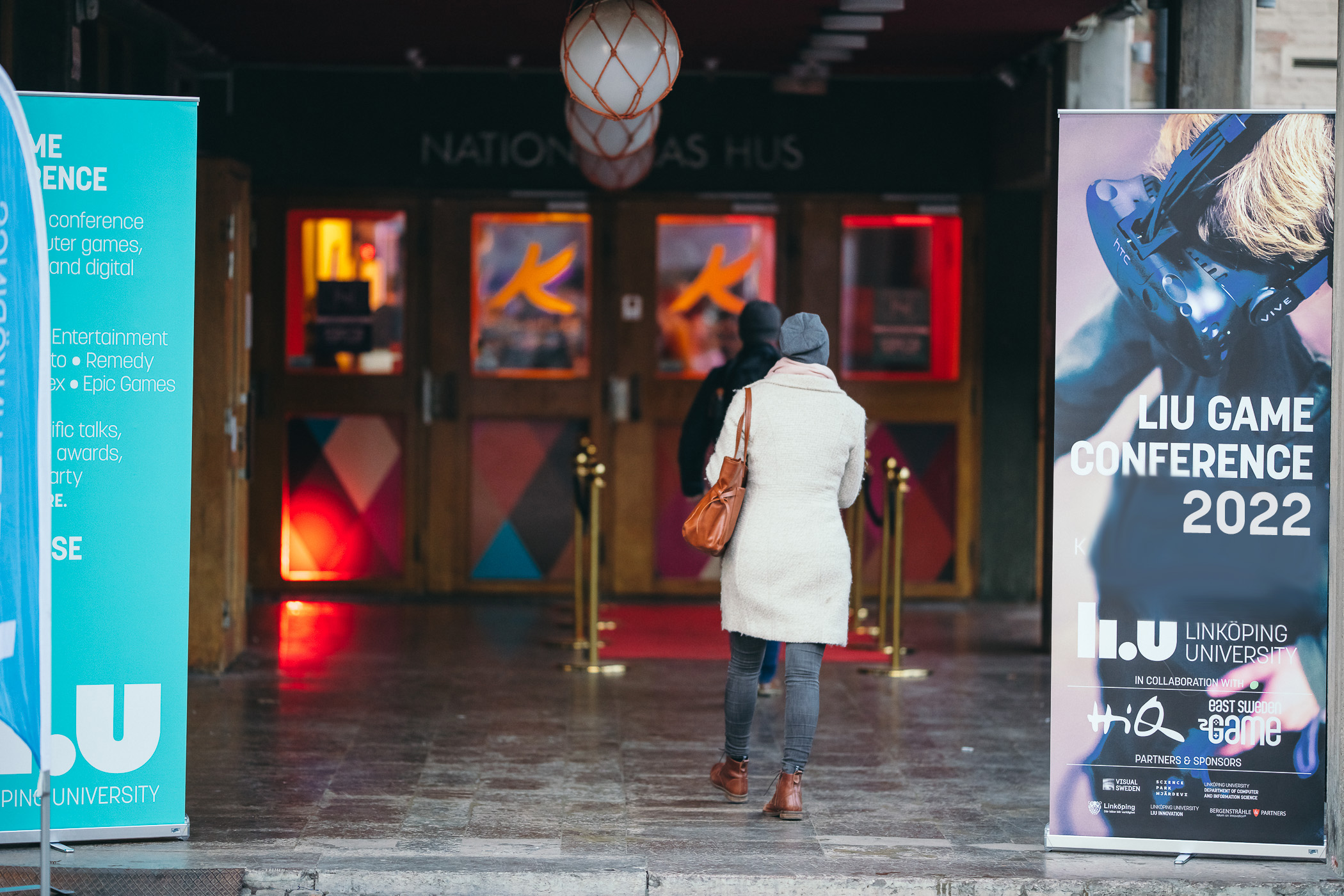 LiU Game Conference is part of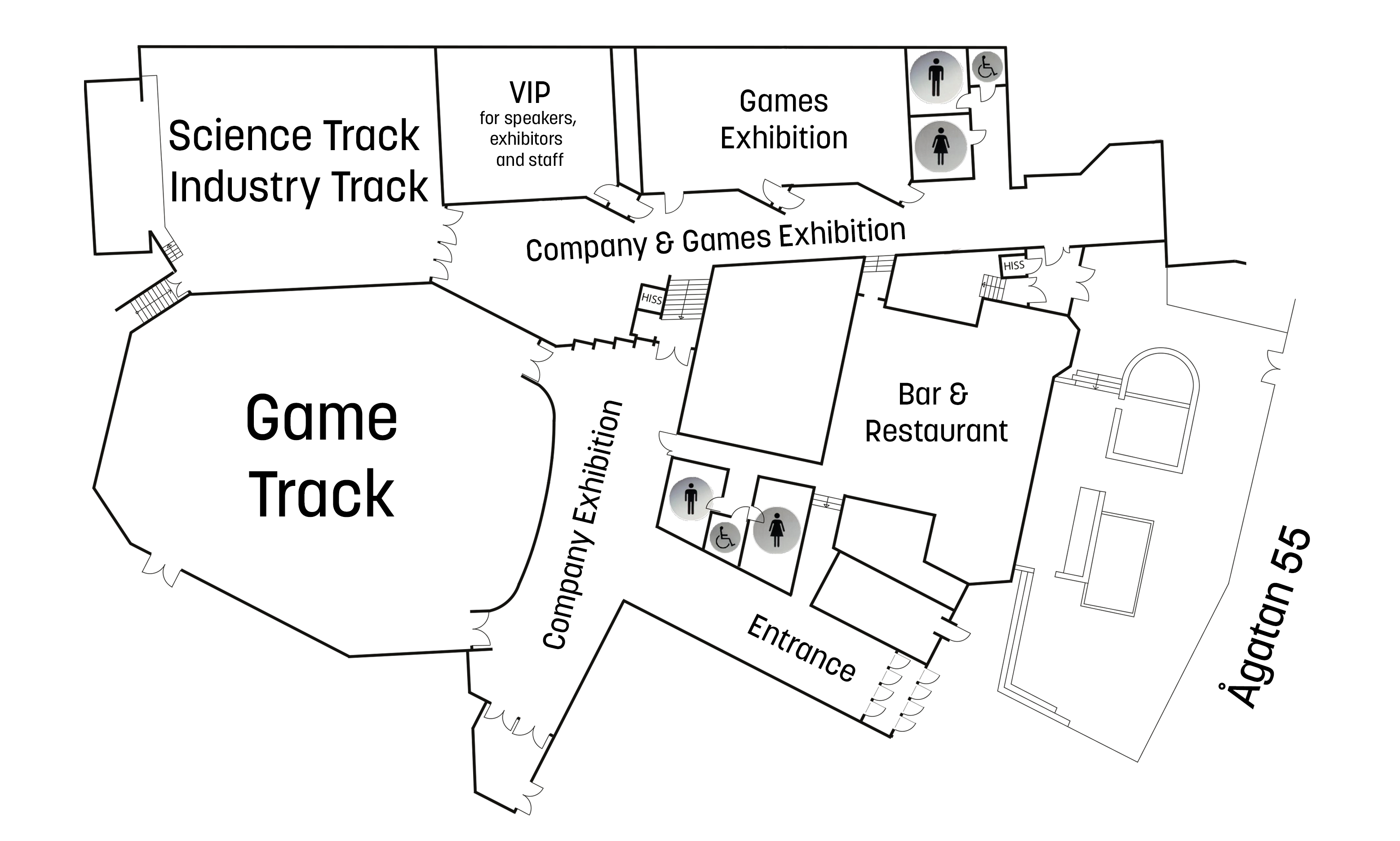 LiU Game Awards is an annual student competition that originates from the course "Games Programming" (TDDD23) at Linköping University, but any student from LiU can apply. Every year we pick a three winners from 10 nominated game prototypes. The jury consists of seasoned games industry people. The winner get to pick a gaming console and 20.000 SEK to finalize the game!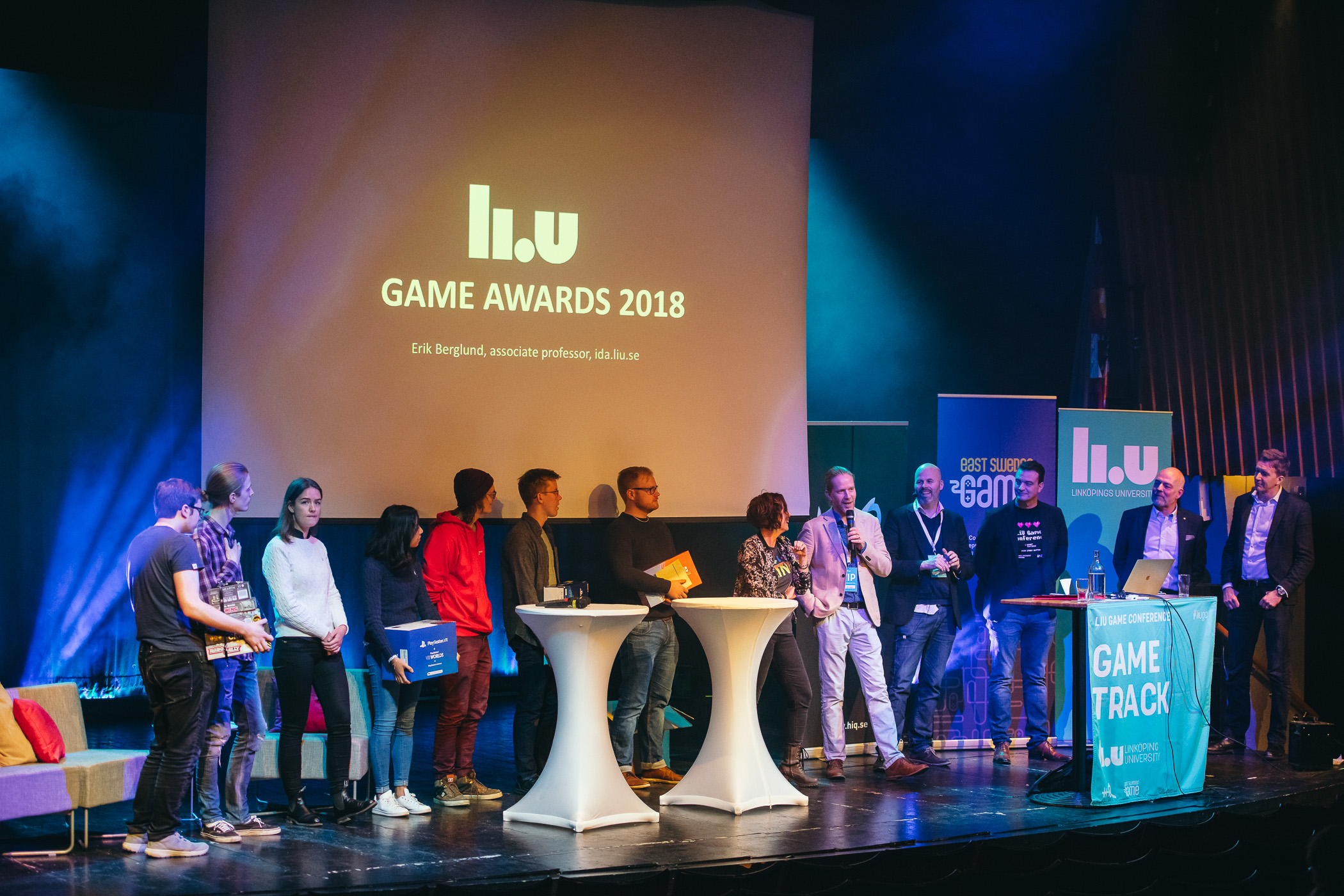 The games industry is one of the fastest growing business areas. In our region we have the best conditions for games studios; we have talent, relevant educations and a great innovation system.
Linköping University is a driving force with courses in games development and research. Companies like HiQ turns game technology into business, and East Sweden Game is a unique community and workspace for all game developers in the region.
Together we offer a strong eco-system for game developers with a thriving community, inspiring workspaces and business support.
Tomas Ahlström and Erik Berglund founded LiU Game Awards in 2010 to highlight game projects made in the course TDDD23 "Games programming" at Linköping University. First year it came 23 people.
We continued to arrange the award ceremony every year and more speakers came onboard. We jumped to larger venues and got a larger audience. 2017 we changed name to LiU Game Conference.
Our vision is to offer the most inspiring gaming conference in Sweden. This year we are moving again to a new venue in Ebbepark. 
Frequently Asked Questions
Why are you doing this?

In our region we have the best conditions for games studios; we have talent, relevant education and a great innovation system. We are determined to make this the best place for development of computer games, visualization and digital experiences.

What if there are no availble tickets?

We'll set up waiting list if we run out of tickets.

If I have a ticket, but can't come to the conference – what do I do?

In that case, you encourage you to cancel your ticket as soon as possible! Instruction are in the ticket confirmation email. Or contact us and we'll help you.

Why do you write in English?

At the university we have a lot of international students. We also invite international speakers and game developers. We want to include as many people as possible to participate. All talks are in English.
Are there ID requirements or an age limit to enter the event?

If you are a student or employee at Linköping University, please bring your LiU-ID. Minimum age is 16 years old.

What are my transport/parking options getting to the event?

If you come by car, train or bike; here are some instructions. 

Where can I contact the organiser with any questions?

Elin Svensson – Project Manager – elin@imponera.se 
Tomas Ahlström – Speakers & Content – tomas@eastswedengame.se 
Erik Berglund – LiU Game Awards – erik.berglund@liu.se

Is my registration/ticket transferrable?

Read instructions in the ticket confirmation email, or contact us.

Can I update my registration information?

Use the link you got when you registered, or contact us!